NOW You Too Can Enjoy the Benefits of DEEP Reflexology … From Home!
Unfortunately, the healing art of reflexology is one that is not enjoyed as often and by many people as it should: for all the myriad of health benefits that it can help us with, it is a true gift to one's health! However, somehow forgotten by many people nowadays it is also time consuming and difficult to afford reflexology therapeutic sessions on a regular base.
Maybe you too would love to be able to enjoy the pleasure of a relaxing and health giving reflexology session on a regular base, but it might simply not be possible at this point… So life goes on, and you almost get used to and forget about the stress and pain accumulation in your body over time…
What about if there was a way to enjoy regular reflexology sessions at home, while doing what you love, and nearly for free? Does it sound like good news for your health? You bet
Are you ready for DAILY reflexology health benefits?
Reflexology is a wonderful natural healing process that facilitates and accelerates general well-being by working on specific acupuncture or acupressure energy points (located under the feet, in the hands, and on and inside the ears) to release congestion or blocks of energy, allowing our energy flow or life force to move more freely for better health.
Reflexology is truly worth to be considered and done regularly as a great preventative therapy that can exert a wide influence on the general wellbeing of the body as it works on all metabolic systems, and on thousands of nerve endings.
Simply put, the aim of reflexology is to stimulate areas and meridian points that correspond to different body organs and systems by pressing them; this will have a corresponding beneficial effect on the organs and the person's general health.
Indeed, reflexology can work wonders to reduce stress, pain and aches by helping our body to generate deep relaxation, restore body balance and allow our healing energy and life forced to flow more fluidly by liberating blocked energy.
In turn, the benefits of improved blood circulation help us a great deal with reducing tension, increasing detoxification of body poisons, improved cardiovascular health, and more. (Reflexology and/or energy meridian massages are a perfect complement to a high vibration food diet and to the general actions of Bio+ Chlorella®)
Reflexology not only stimulates our blood circulation but also our lymphatic system, and therefore our entire immune system; it helps to balance the whole nervous system as well, and stimulates the production of our "happy mood hormones", the endorphins, to boost our energy levels while relaxing and calming us at the same time.
In fact, because modalities such as acupuncture, Dien Chang and reflexology help to harmonize the flow of energy in the meridian points and pathways, they stimulate the mind and body's own self-healing powers. There is a long list of conditions that have been shown to be helped with these energy therapies, such as:
Allergies
Arthritis
Asthma
Back Problems
Blood Pressure
Bowel Disorders
Constipation
Eczema
Frozen Shoulder
Gynecological Disorders
Hay Fever
Insomnia
Knee Problems
Multiple Sclerosis
Muscle Tension
Neck Problems
PMS/Hormonal Problems
Respiratory Problems
Sinusitis
Stress Disorders
Thyroid Imbalance
Don't worry! You don't need to know anything about reflexology points
With our reflexology insoles or rollers (for body or/and face), you do not have to worry about being a layperson or about not knowing much or anything about acupuncture or reflexology points; in fact, you will still reap the benefits of deep reflexology and easily.
You do not have to be concerned of finding the right pressure point either, which can be tricky to locate, and you won't have to exert yourself pressing on it…
You won't have to worry about stimulating the acupuncture or meridian points properly, go for long or deep enough, especially for more severe cases that might need continued applied pressure for as long as several minutes. (However usually 10 to 15 seconds of pressure I usually enough to relieve the energy constriction in the point and the problem, and to substantially lessen the symptoms.)
You won't have to worry about making sure that the appropriate pressure points are addressed bilaterally, or on the other side, for best balance and healing.
All you have to do is rest or stand on our reflexology insoles or roll our energy meridian massagers over your palms, hands, ears, etc. for 7-8 minutes for revitalization and 10-15 minutes for relaxation to feel relieved and rejuvenated! (However, the first few minutes of a first time user can be unpleasant before becoming pleasurable.)
And if you are already familiar with reflexology or with the main reflexology acupressure points, then you will be able to appreciate further the invaluable benefits offered by the reflexology devices found in this site.
Just enjoy the benefits of reflexology while doing what you love… and nearly for free!
Time is speeding up, and many share the feeling that we never seem to have enough of it. Therefore, taking care of our health and finding the time for it can be quite challenging for many, and often get passed after work priorities, the kids, etc.
But now, thanks to our reflexology insoles and energy meridian massagers, you won't have to compromise to find the necessary time to book an appointment and go visit a good therapist to enjoy the fantastic health benefits of reflexology, or to justify the budget for it. In fact, over the lifetime of your device(s), you will be able to enjoy the luxury of regular reflexology treatments literally for pennies each!
Imagine the ease and luxury of being able to receive the benefits of reflexology at any time… at home…while travelling or working at the office… before or after a stressful meeting… on a stubborn ache or pain… before or after a bath… while watching TV, reading a good book…. while cooking, surfing the Internet, etc.
Well, now you can! Enjoy the full benefits of reflexology, and more, while doing what you love, at times when you need it most or at any time, just for the pleasure of it, and with 0 guilt of taking time off!
Besides, each family member will now have an increased opportunity to enhance their health as well for an unbeatable "return on health investment"…
Advantage from UNIQUE reflexology benefits with Lyapko technology
Not only do you not have to be concerned about knowing any energy meridian points location but with our Lyapko insoles and other reflexology massagers, you can also be rest assure to receive, EACH time, a professional treatment quality, right from the convenience of your home, and at very low cost.
Our reflexology and energy meridian massagers are uniquely using the ingenious emplacement of needles made of various metals such as iron, copper, zinc, nickel and silver, on a special rubber base. These microelements play an important role in the various processes of communication within the body systems.
Through the galvanic diffusion of microelements and the activation of low intensity electric fields within the skin layers, this exclusive, simple and long lasting technology invented by Dr. Lyapko, combined with traditional acupuncture and acupressure principles, contributes to the enhancement of the scope of healing actions for proven superiors and deeper therapeutic benefits.
Shown to be excellent and highly salutary, our reflexology and energy meridian massagers are undeniably precious health tools that help to promote natural healing, alleviation of pain and inflammation, and to lessen dependence on medicine, restricted range of motion, injuries, and more. They can be very effective for immediate pain relief, acceleration of tissue healing, chronic diseases, and enhancement of motor functions alike.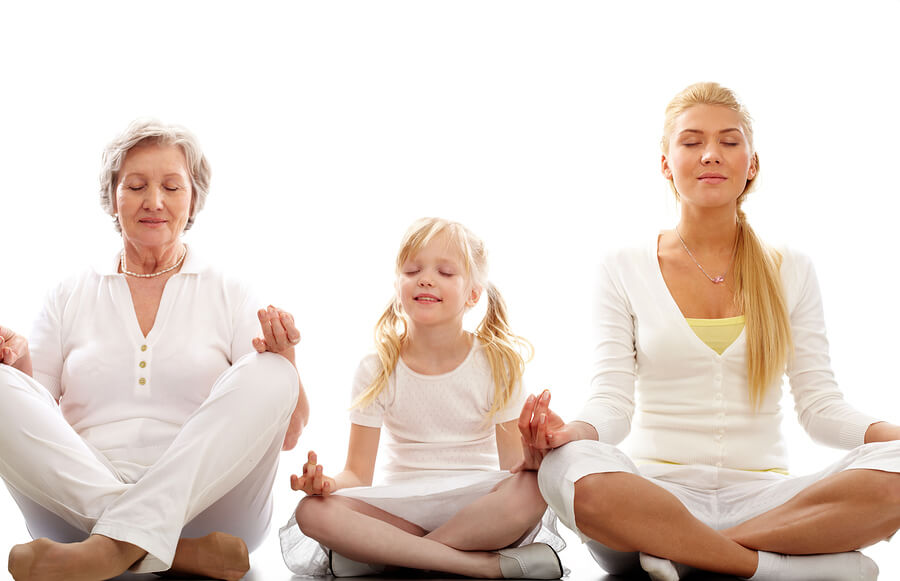 Don't deny yourself the advantages and blessings of expanding your health with our reflexology and energy meridian devices, at such low cost! These will be one of your very best health investments, especially if you are using them daily (and take advantage of our Recommendations for Usage Pdf offered after purchase).
You will easily love yourself into health with our energy meridian tools; they will bless you with relaxation, pain relief, vitality, enhanced health and energy flow, more youthful skin and tone, a general harmonization of energy and healing pathways… and with pleasurable feelings and sensations to boot!
Combine them with the health benefits of Bio+ Chlorella and/or Bio+ Mega3, complementary, they work synergistically to enhance each other's actions and health giving benefits.
Are you ready for your super "extra-strength" natural health care formula?